Art & Sculpture in the Vineyard July-August 2021
Posted on

ART & SCULTURE IN THE VINEYARD 2021
Every summer, High Clandon's Vineyard hosts an Art Exhibition to celebrate the release of their vintage wine. Art of local artists working in glass, metal, and ceramics is displayed outdoors in the magnificent vineyard garden, surrounded by wildflower meadow with a pond. The view of the glorious Surrey Hills and the terroir of High Clandon's vineyard with sweeping views across the rolling hills to London's dramatic skyline is breathtaking. The indoor artwork can be seen and purchased in the atmospheric Glass Barn. The exhibition is running from 18th July – 1st August 2021 11.00am – 4.00pm.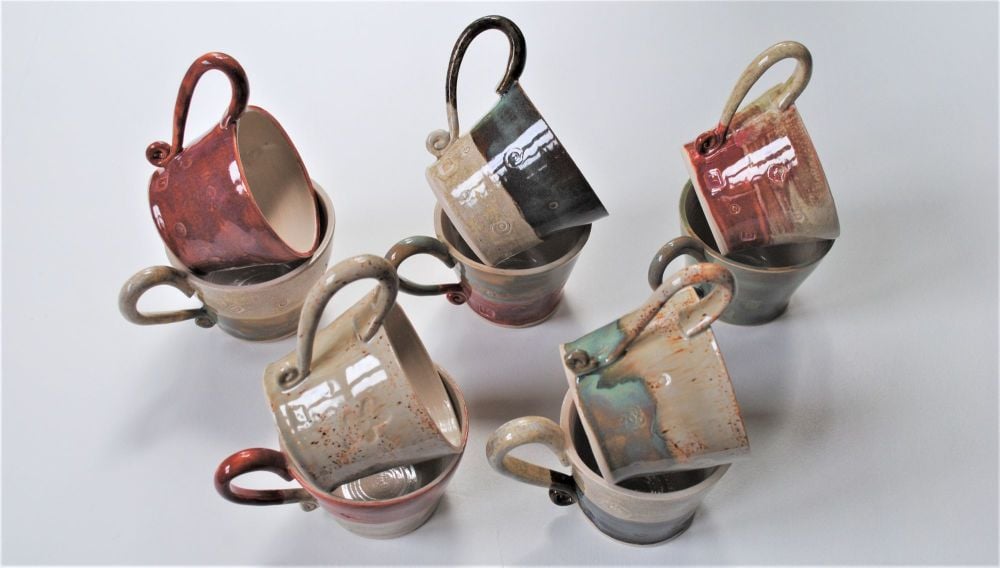 New mugs with an amazing glazed effects are on sale in the Glass Barn.
This year High Clandon Vineyard is celebrating the 2016 vintage release, with over 150 works of art on show. This event supports Cherry Trees charity and marks the launch of High Clandon's latest vintage Cuvée. The owners, Bruce and Sibylla Tindale, ask for £5 per person donation for Cherry Trees with a percentage of sales of art and wine to go to Cherry Trees as well. For more information please visit https://www.highclandon.co.uk/art-sculpture-in-the-vineyard-2021/
His and Hers large flower pots sculptures.
2021 is the second year I have been taking part in this unique exhibition. This year, I have some new pieces I made especially for this occasion.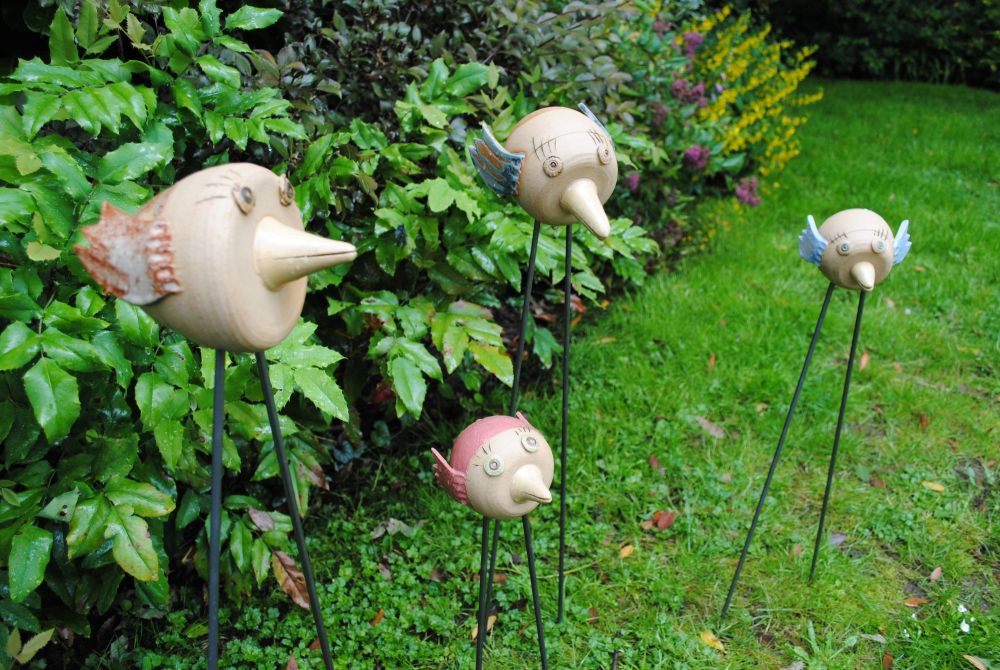 Family of birds.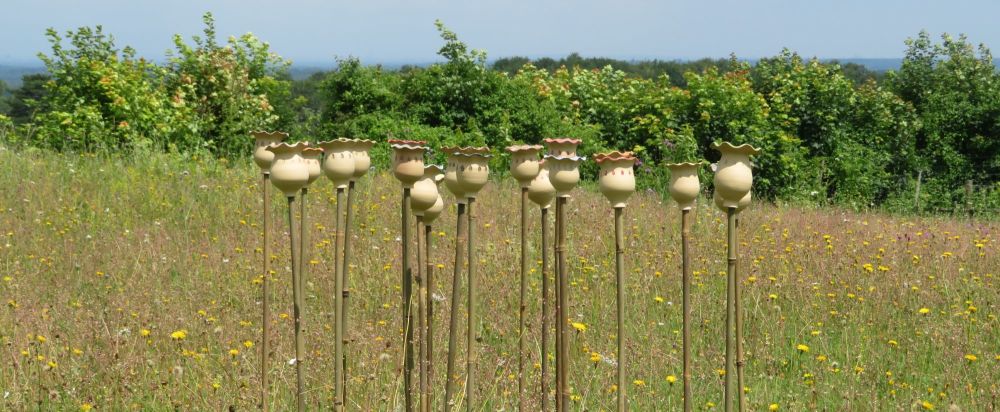 Poppyseed heads cane stoppers are finished in different coloured glazes and can be used as a mini birdbath, bird feeder, tea-light holder or just for pure decoration of your garden or large flower pots.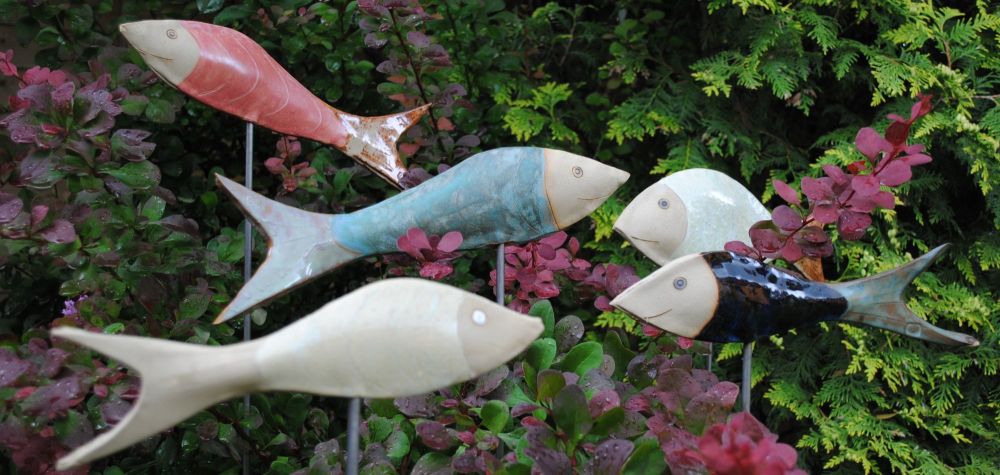 Fish Shoal.

Garden and flower pot stakes.
All work will be possible to purchase from my website soon, it can also be reserved by contacting me here.