Throwing on the pottery wheel
Posted on

THROWING ON THE POTTERY WHEEL
My earliest memory of clay is as a child making ceramic statues from clay at weekly pottery classes. Later on, once I got introduce to the Pottery Wheel I fell in love with throwing. I spend hours and hours before I managed to throw something that could be dry and fired. Throwing on the pottery wheel is still my favourite part of making. I especially enjoy making ceramic pieces which can be deformed, joined together and more sheets of cut out clay are applied. For example these lady statues.

Or animals like these fish.

The beauty of making any statues is that they all are different and all unique. I enjoy experimenting with different shapes on the wheel and I don't need to worry to make uninformed shapes. I still use the same amount of clay to get just about similar sizes.
If I am making a series of pots, I will wedge and weigh the clay and round the clay into balls. I have a gauge which I set to the height and rim diameter of the shape I am throwing which gives me a standard shape and height if I want to make sets. I keep a record of the clay weight, dimensions and scratches. When you working with clay, one other thing to consider is the shrinkage of clay when it is fired. I usually make my shapes about 10% bigger than the fired size that I want.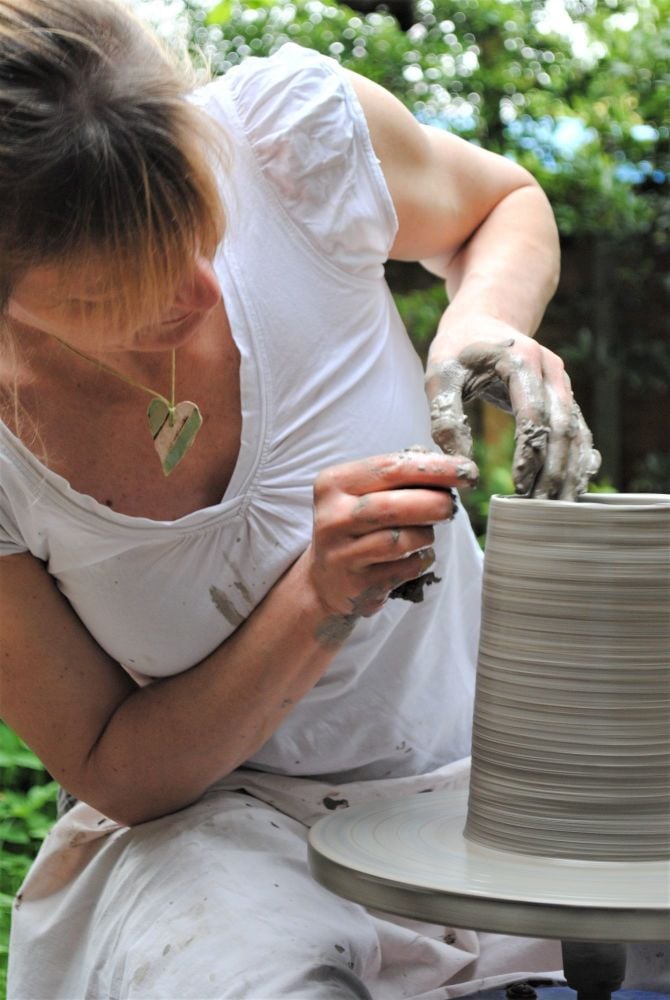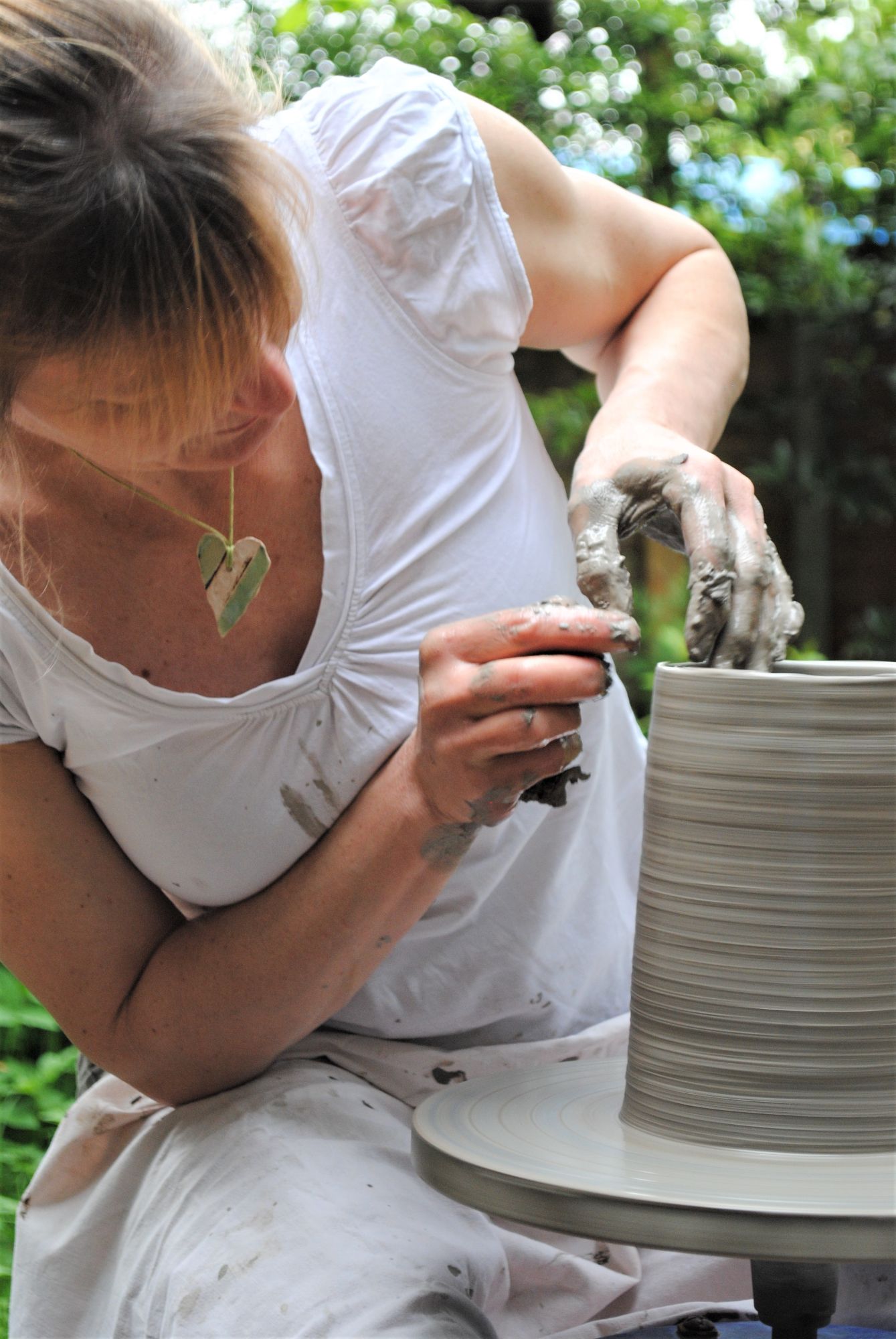 To watch the video of my Throwing Experiment PRESS HERE